PHP Senior Developer
Softescu is expecting you to engage in diverse projects for customers in over 10 countries. Together with us, you have the opportunity to work with the world's largest IT professionals and FORTUNE 500 companies.
This position is REMOTE.
General requirements for anyone wishing to work in our digital workshop:
a positive and optimistic attitude,

knowledge of English,

capacity and desire for lifelong learning,

attention to detail,

we encourage any initiative to innovation and optimization.
Abilities:
Strong PHP knowledge - object-oriented programming

Solid knowledge in using a PHP framework such as Symfony, Laravel

Knowledge of using PHP dependency management applications such as Composer

Knowledge of MVC application design principles

Solid HTML5, JavaScript, CSS3 knowledge

Knowledge about the security and accessibility of information in web projects

Understands the design principles of a scalable web application

Uses programming techniques

Authentication of users and authorization between different web systems

Integration with different database management systems (as well as SQL knowledge): MySQL, PostgreSQL

Familiar with PHP limitations and the solutions to resolve them

Effective in using source code versioning tools such as GIT

Capable of writing JavaScript code without using a framework like Jquery

Experience in developing responsive web sites

Knowledge of using PHP-specific extensions / debugging tools (Xdebug, Kint) as well as browser-connected (Firebug, Chrome Inspector, etc.)

Ability to understand and develop CSS code

Understanding the basic concepts and terminology in the Web (how to store and transmit information on the Internet, clients, servers, websites, communication protocols, information security, etc.)
Responsibilities:
Develops and maintains reusable PHP code according to the industry's specific quality and security standards, but also to the internal ones. 

Analyzes and optimizes the code developed by both the person and the less experienced programmers,

It is actively involved in designing and analyzing web applications,

Develops innovative code, complete applications/modules and collaborates with members of other teams involved in a project (design, quality),

Uses services and APIs that they integrate into projects,

Contributes to the Open Source community,

Participates in internal training.
Experience & education:
Graduate (preferably in the  IT field)

At least 3 years proven by project examples or other professional achievements

Certifications in the field are considered an advantage

Solid knowledge of PHP OOP

Knowledge in working with HTML5 and CSS3 (including Bootstrap3 & 4), REST/JSON, Git, Code Sniffers, Code Debuggers

Ability to configure own local development environment (Apache, mySQL, PHP)

Ability to work with MacOS/Linux

Problem Solving skills.
Benefits:
training soft & hard skills with the possibility of certification,

exposure to a diverse, international work environment,

motivating salary,

private medical insurance & medical services package,

participation in international events,

modern working space with a relaxation space,

team building & personal development.
Positions available: multiple
Send us a resume at hr@softescu.com and join the Softescu team!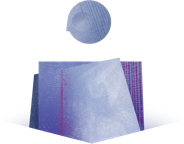 Top
default
snowflakes